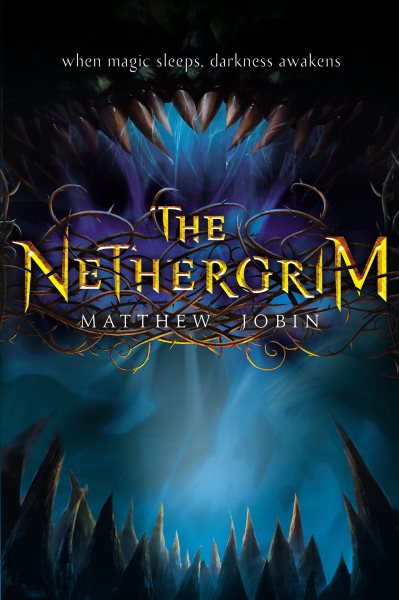 Ever since I was a child, I have loved books that begin with a map.  I love referring back to it as I read the story; to put myself right next to the characters as they live their adventures.  This book has a map!  That being said, I am not sure how to write this review.  By the back cover artwork (and I knowwe are not supposed to well, judge a book by its cover),Matthew Jobim's The Nethergrim is a face-paced, nail-biter, page-turner of an adventure book…not that it isn't, but nor is it.
Edmund, Katherine, and Tom do fight for their lives, and for those of their loved ones. They do come up against terrible evil. There is fighting and high adventure, but not until more than halfway into the book.  The first half, if not two-thirds, of the story is devoted to character development.  This does not mean that the book is not interesting, just the contrary.  This is an interesting story because we get to know the characters so well.
The Nethergrim takes place during the time of knights, and wizards, and indentured servitude; when peoples' destinies were mapped out for them by birth-based on their caste or gender. Two of our three protagonists fight against their assigned roles, and take the third along with them for the ride.  As stated on the cover (I know, I know!), "evil awakens".  This evil has an army of horrifying minions who will stop at nothing to provide their leader with what it seeks most, the life force of young children. It comes to Edmund, Katherine, and Tom to stop it in its tracks.
I anticipate this as the first in a well-developed, multi-book series.