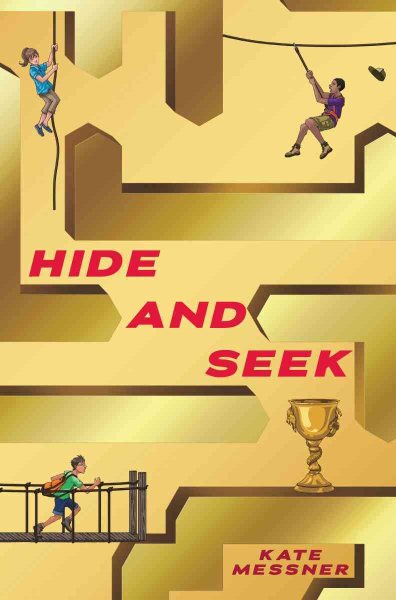 How cool would it be if your parents were part of a secret organization, charged with protecting the world's cultural artifacts?  Wouldn't it be awesome to fly around the globe at a moment's notice to hunt down a shady criminal who's stolen an ancient treasure?  And can you imagine being privy to all kinds of top-secret information about international events, intrigue, and the criminal underworld?  Some kids have all the luck.  Kids like Jose, Anna, and Henry, whose parents are part of the secret Silver Jaguar Society, would seem to be the kids you'd be jealous of.  But even though the 3 friends have already tracked down the thieves who stole the original Star Spangled Banner from the Smithsonian, Jose, Anna, Henry's parents don't seem to see the crime fighting potential these smart, determined middle graders possess.
When it's discovered that the priceless, pre-Columbian Jaguar Cup has been replaced with a counterfeit, the Silver Jaguar Society goes on high alert.  Jose, Anna, and Henry are quickly on a flight with their parents to Costa Rica, but to their dismay, the friends are left at a provincial jungle resort, far away from the last known location of the Cup.  What the kids don't expect though, is that despite being deep in the remote rain forests, they've actually stumbled right into the mysteries surrounding the golden goblet and the thousand year history of unscrupulous people trying to steal it for themselves.  Not entirely sure whom to trust (even amongst themselves), Jose, Anna, and Henry have to do whatever they can to stay one step ahead of a thief who will stop at nothing – even murder – to unravel the clues before it's too late.
Kate Messner's newest, Hide and Seek, is the first in a proposed series for middle grade and upper elementary readers.  Combining treasure-hunting elements, fast paced action, and a cast of relate-able characters, Messner has set herself up with plenty of possibilities to keep thrill seekers coming back again and again.