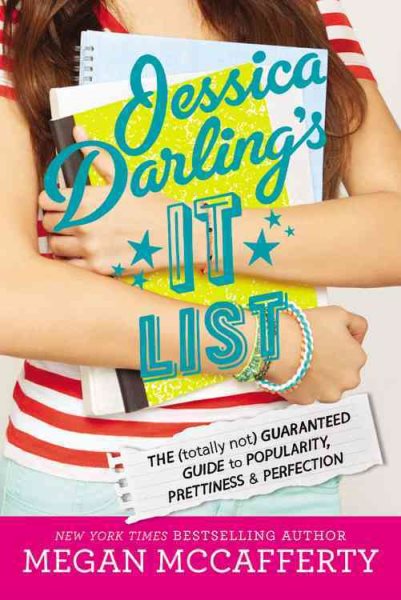 As if middle school is not frightening enough, Bethany Darling has just upped the rigor for her younger sister Jessica. Jessica Darling is about to start the seventh grade. Jessica thought she had a handle on it… until her older sister reveals to her "The Guaranteed Guide to Popularity, Prettiness & Perfection." Bethany has paved the road for Jessica to succeed in middle school; Bethany herself has been declared the most popular, pretty, and perfect girl. Jessica has it easy then, right?
Wrong!  As Jessica begins reading her Guaranteed Guide to Popularity, Prettiness & Perfection, she realizes that the guide is a lot more detailed and complicated than she had originally expected. Rule #1: Wear a different outfit everyday. A different outfit everyday? How does a person even manage to follow this rule when they are in middle school and all of their outfits have been purchased by their mother? Where is Jessica supposed to get over a hundred different outfits? As she continues to read her list, she realizes that she is not prepared to start middle school in a week!
Paranoid and anxious, Jessica starts middle school. Feeling uneasy and less confident, she tries her best following her sisters guidebook. Before she can say "summer vacation", Jessica is elected to be the school mascot; the seagull. This is not the attention that her sister recommended, yet Jessica does not have the guts to tell her sister about her new found role. Instead, she has told her sister that she has made the most popular team at school: The Cheer Team.
How will Jessica survive middle school? How will she keep her secret of school mascot from her popular and pretty sister? Readers will be glued to the pages of this classic, coming-of-age novel. Filled with hilarious experiences and classic middle school fears, Megan McCafferty's Jessica Darling's IT List #1 leaves readers wanting more. This book is ideal for young adult female readers who enjoy realistic fiction and comedy. There is never a dull moment with Jessica Darling!